CouponTradingZone is a free site that makes it easy and fun to save huge on your shopping bills. It's simple and profitable to trade coupons with friendly people from all over the Internet. Create a free account.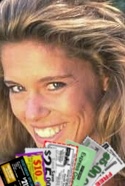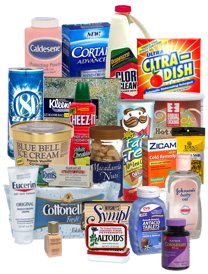 Trading coupons is one of the best ways to save huge on your shopping bills. It's very simple to get started. First, gather as many coupons as possible. Collect all coupons, even those for products that you do not use.

Set aside whatever coupons you intend to use yourself. Now sort the remaining coupons for the products you don't use or want, into categories (e.g. pet, baby, personl care, auto, food, clothing, etc.). These are the coupons you can offer in trades in order to obtain coupons for the items that your family does use. Enter the coupons into your coupon collection here on our site so others can easily find and see what you have available to trade. You can even send them a link so that they can quickly view what coupons you have or are looking for.

Now sit back, relax, and wait for the trade offers to come in. You will receive an email whenever anyone offers a trade to you. Or you can search the database to see what coupons other people have to trade and then make them an offer. It's quick, fun, and easy. You will save big the next time you go shopping with coupons you acquired using CouponTradingZone. Check back often, so you can new find new coupon additions.
You can enjoy huge savings using coupons. In fact, if you are willing to invest the time, the savings you obtain can be downright unbelievable. It's an amazing way to save and anyone can do it. The more effort you're willing to put into it, the more money you will save.

By waiting for sales and using coupons you can get products for free. Here's a partial list of items you can frequently get for free...
bottled water, candy, cereal, cleaning products, deodorant, soap, detergent, mouthwash, pet food, salad dressing, shampoo, soup, toothpaste, vitamins, and more!


Power Coupon Users:



Retail value: $230.38.
Joyce's cost after coupons: $6.32

Retail value: $1,175.33.
Amanda's cost after coupons: $51.67

Retail value: $5,743.00
Nathan's cost after coupons: $241.00 - 95% savings!

Retail value: $638.64.
Joanie's cost after coupons: $2.64 - 98% savings!